High School Seniors!


Up to $40,000 Scholarships in Jewish Studies!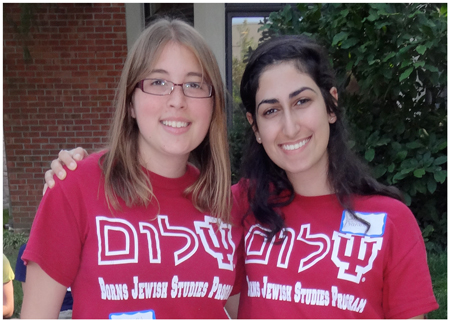 "The Place for Jewish Studies"

And $20,000 scholarship for incoming Jewish sacred music (pre-cantorial) student





Deadline: February 2, 2015
"Where would the organized Jewish community be today were it not for the Indiana University Jewish Studies Program?"
— Steven Weitzman, former Director, Borns JSP
The best undergraduate experience for a Jewish Studies major
Premiere Flagship Program • World Class Faculty • More Than 50 Courses Per Year
Undergraduate Pre-Cantorial Curriculum • Modern/Biblical Hebrew • Yiddish
Israel Studies • Israel Overseas Study Program • Holocaust Studies
For more information about the Robert A. & Sandra S. Borns Jewish Studies Program at Indiana University, click here to visit our website or call (812) 855-0453.